Publisher: Bartholomews
- with varying names:
J Bartholomew
John Bartholomew FRGS
John Bartholomew & Co
John Bartholomew & Sons Ltd
Folding maps and flat maps
Folding maps - Half Inch
Folding maps - Quarter Inch - Bartholmew's own maps
4 miles to the Inch, Sheet 9 4 miles to the Inch, Sheet 9 4 miles to the Inch, Sheet 9 4 miles to the Inch, Sheet 9
1911 1913 1913 1913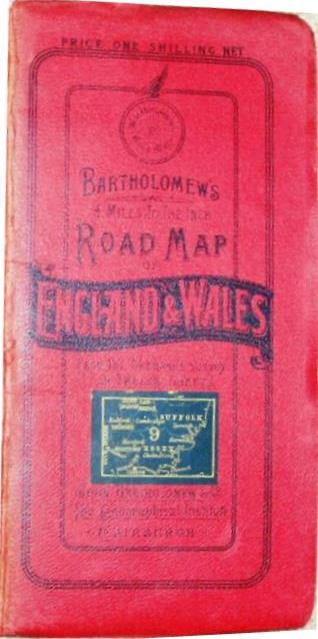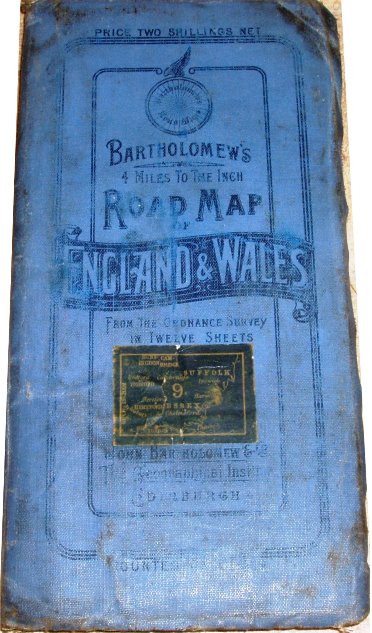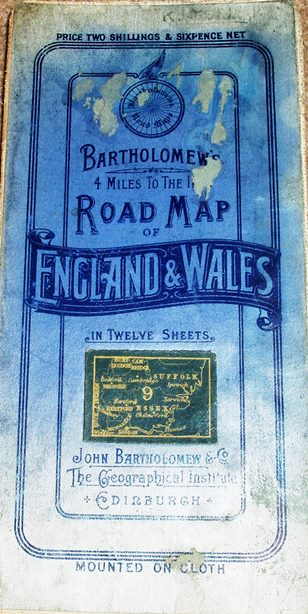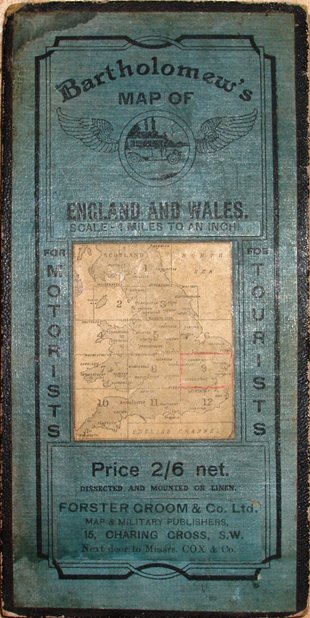 187 x 93mm for 503 x 713mm 189 x 97mm for 504 x 712mm 190 x 93mm for 507 x 711mm 190 x 93mm for 507 x 711mm

4 miles to the Inch, Sheet 9 4 miles to the Inch, Sheet 9
1919 1929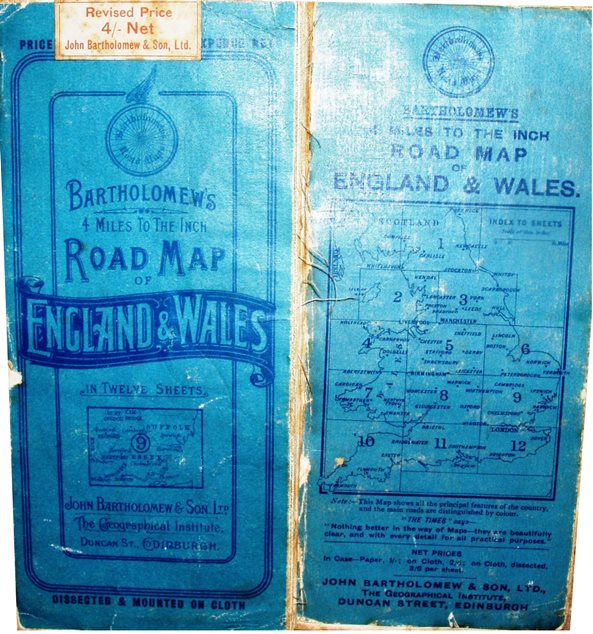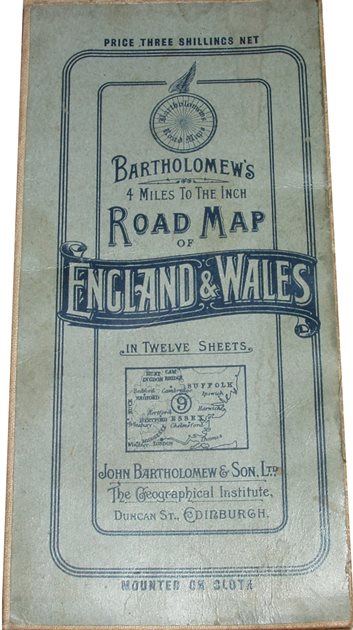 187 x 85mm for 513 x 725mm 189 x 94mm for 513 x 703mm

Grand Touring Series, East Anglia East Anglia & SE England
1973 1990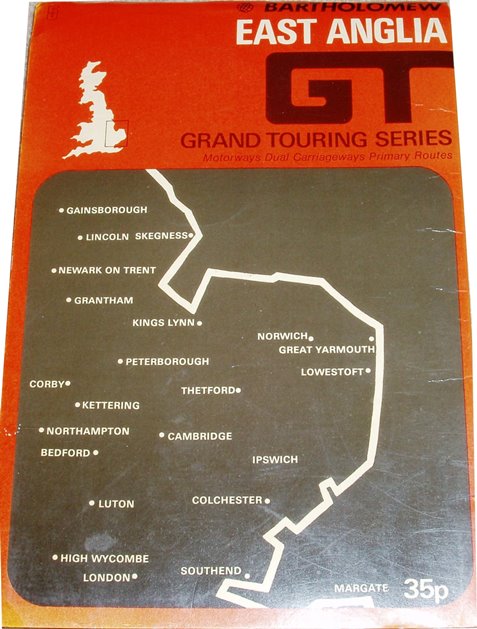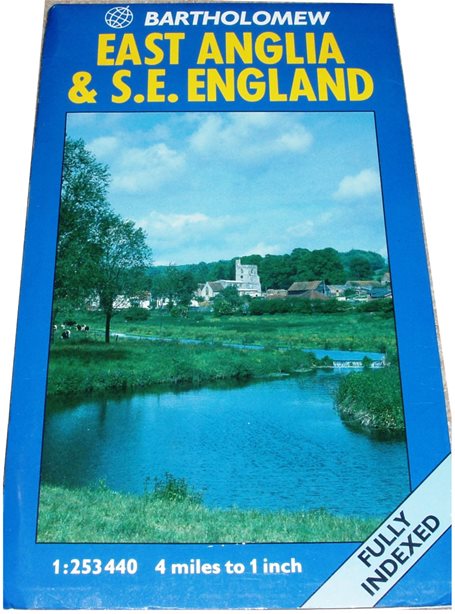 198 x 133mm for 965 x 742mm 236 x 139mm for 990 x 759mm

Folding maps - Quarter Inch - WH Smiths & Stanford use Bartholmew's maps
County maps in Bartholomew's Atlases
Thumbnail maps
Mapmakers, their Atlases and Maps



Bartholomew
Encyclopaedia Britannia, Ninth Edition

1892 303mm x 458mm
A frequently pirated map.




Bartholomew
Black's Handy Atlas of England & Wales

1892 303mm x 458mm
The same underlying map as above, but looking very different.
Other information on Bartholomews
Addresses:
1859-1870 4a North Bridge, Edinburgh
1870-1875 17 Brown's Square, Chambers Street, Edinburgh
1875-1889 31 Chambers Street, Edinburgh (address changed by the Post Office in about 1875)
1889-1911 Park Road, Edinburgh
1911-1995 12 Duncan Street, Edinburgh
1995 Collins site at Westerhill Road, Bishopbriggs, Glasgow (Bartholomew merged with HarperCollins Publishers in 1989)
Taken from British Map Engravers, Worms & Baynton-Williams, and from Cartography.org.uk
Return to the Map publishers main page.