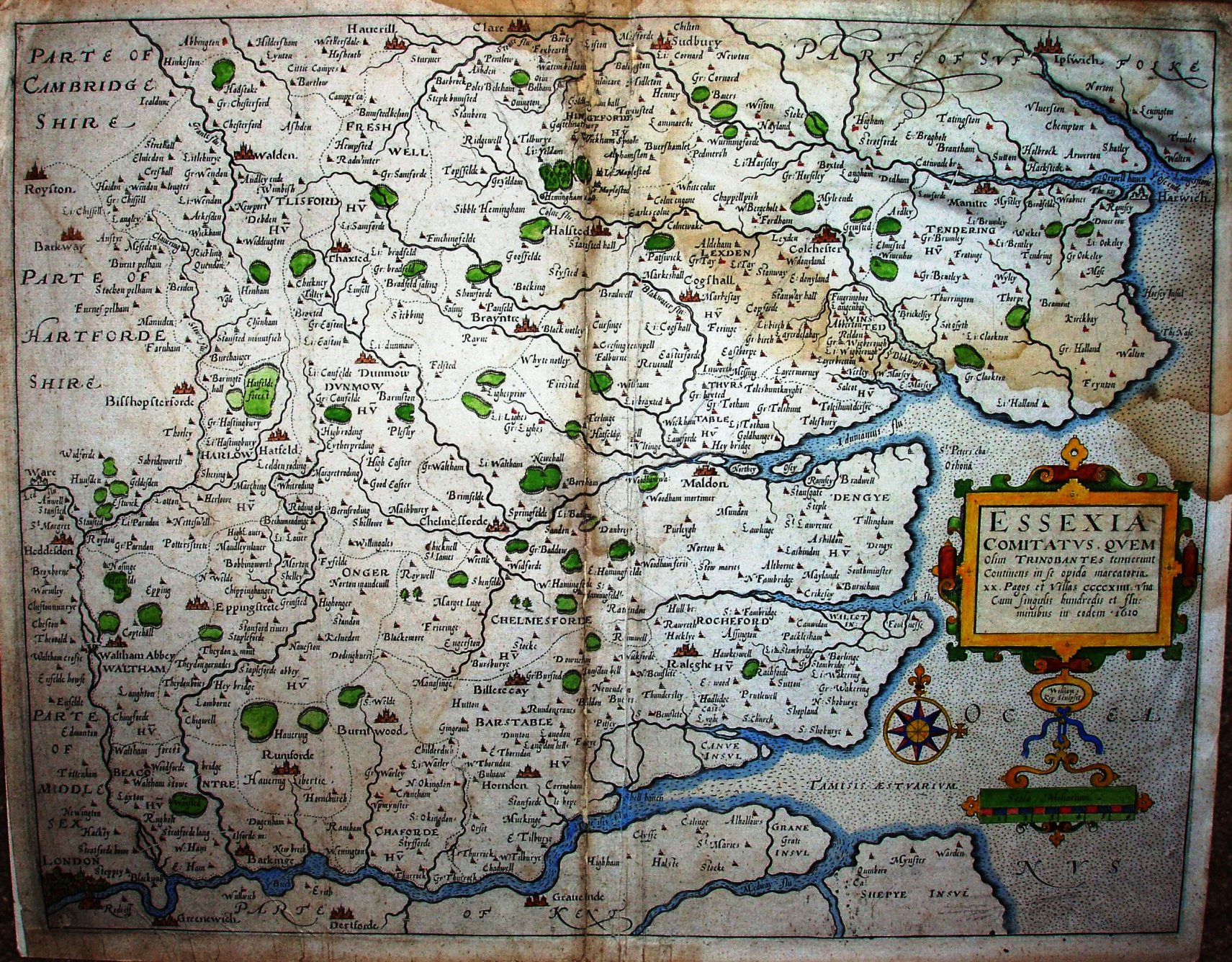 Camden's Britannia Much easier to read, but glued to cardboard (by some twit).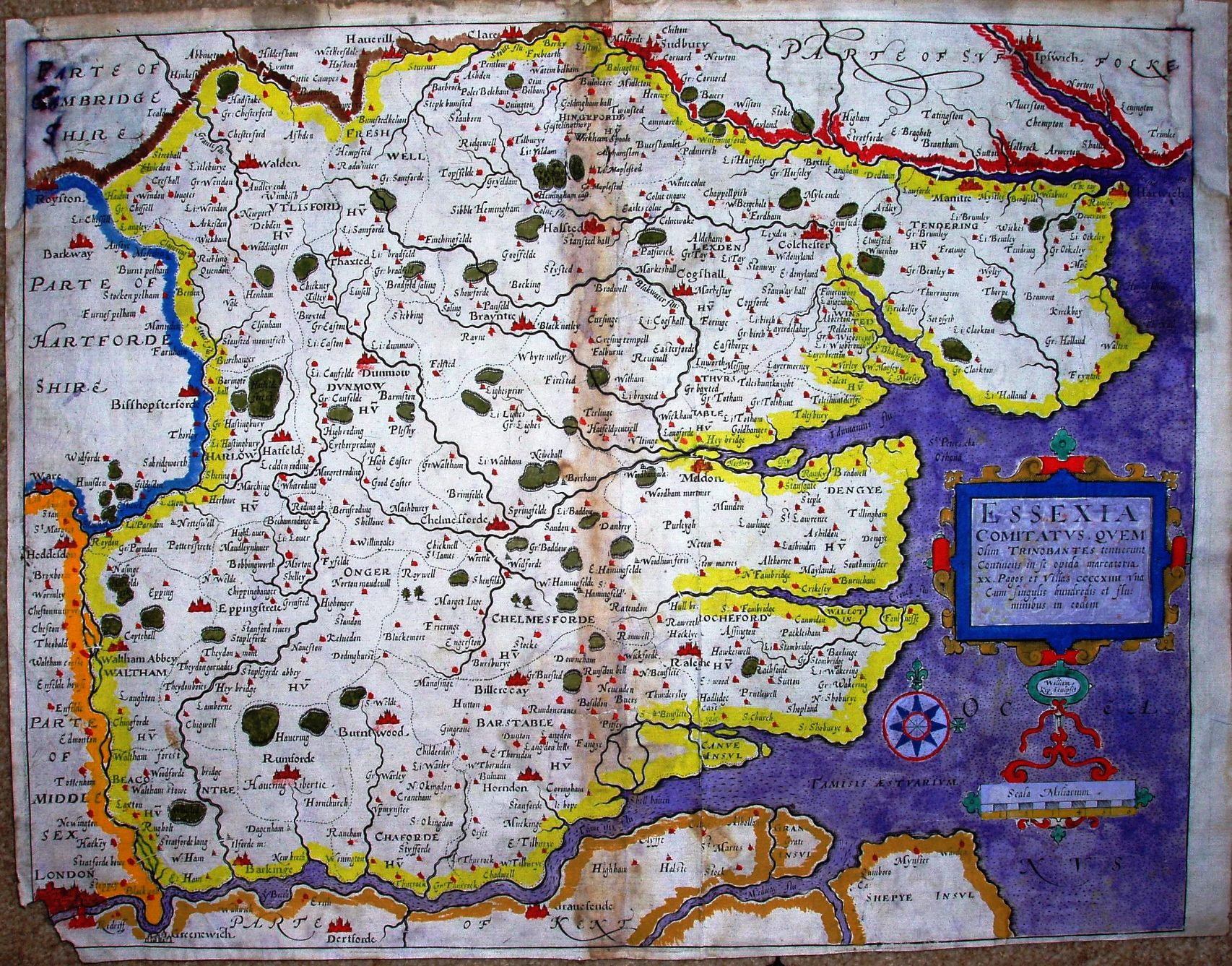 Camden's Britannia with unfortunate colouring.
Camden's Britannia
The 6th edition of Camden's Brittania in 1607 was the first one to have maps, and in 1610 the text was published in English on separate pages (not on the back of the maps) - with no changes at all to the maps. See Kip 1637 for the next version.
The maps were engraved by Hole and Kip, the Essex one by Kip, but are derived from Saxton.
Displayed scale of 6 miles = 50mm, or 3.0 miles/inch; scale actual = 4.3 miles/inch, or 1:270,000.
These maps are readily available from dealers, but many copies seem to have very strong colouring, indeed garish at times.
Following Saxton rather closely, there are no roads shown, and the positional errors of Saxton (eg for Audley End, Newport, etc) survive in this map.